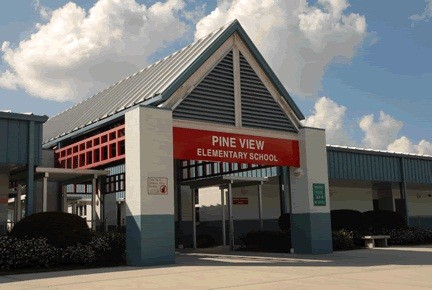 Our School
Pine View Elementary, "Home of the Patriots", was established in August, 2003. We are located directly across the street from Pine View Middle School. Our student population is approximately 607.
Mission Statement
The PVES community will develop the knowledge and skills to become caring, lifelong learners through inquisitive, collaborative, and reflective practices by respecting diversity and becoming globally minded citizens who are empowered to take action.

 Principal: Kathryn Moore
Assistant Principal: Mary C. Reynolds
5333 Parkway Boulevard
Land O Lakes, FL 34639
Phone: (813) 794-0600
Fax: (813) 794-0691
School Hours: 10:10 a.m. – 4:20 p.m.
Students may enter at 9:50 am.
Breakfast starts: 9:50 a.m.